There's a word in our English language that we use to describe somebody who has reached the top. When someone is unmistakably great they are an icon. When I researched cultural icons several names surfaced. Harpers Bizarre Magazine called Princess Dianna, "A fashion icon way ahead of her time." Mens Health magazine named Harrison Ford, "The manliest man in Hollywood history."  It's hard to argue with Han Solo. My search led me to one individual that I would consider the ultimate icon.
Michael Jordan is the icon because he's an icon in several different categories.
He is a fashion icon.
He was a 6 time NBA champion, 5 time NBA MVP and won two olympic goal medals. And yes, he's better than LeBron. Just watch Space Jam one and two and you'll see.
He's a fame icon.
Sports illustrated named him the best basketball player of all time and when ESPN sports century counted down the top 50 athletes of all time Michael Jordan was number one on that too. The voting wasn't even close.
He's a fashion icon.
Out of the ten shoes that fetched the highest price at auction, 9 out of the 10 of them have the Air Jordan label on them. The highest priced Jordans are a pair of Air Yeezy's worn by Kanye West at the 2008 Grammy awards. (Maybe the ugliest of all Jordans)
He's a finance icon.
Michael Jordan and I both turned 59 in the last year, but here are some differences. His net worth is: $1.6B. He's the highest-earning athlete ever. Jordan is the world's first billionaire athlete. The Jordan Brand made $4.7B in 2021 revenue. His Nike shoe deal from last year was worth $130 million dollars. That's four times the amount of LeBron's shoe deal. (Did I mention he's better than LeBron?)
In just about ever way you can measure success Michael Jordan is an icon, including his own personal icon. ESPN calls "The iconic Michael Jordan 'Jumpman' logo the most famous athlete logo of all time."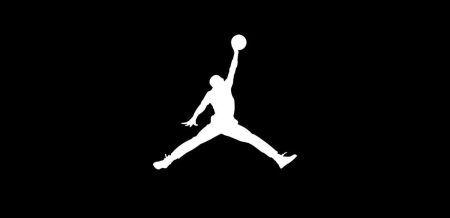 He is what our world would call the perfect picture of success. Or is he? In an article in ESPN the magazine, Wright Thompson wrote this about Jordan.
'He is self-centered, bullying and cruel. His self-esteem has always been, as he says, "tied directly to the game." Without it, he feels adrift. Who am I? What am I doing? Since retiring for the third time, he has been running, moving as fast as he could, creating distractions, distance. He's restless. "It's consumed me so much," he says.

"I'm my own worst enemy." Michael Jordan 
"I drove myself so much that I'm still living with some of those drives. I'm living with that. I don't know how to get rid of it. I don't know if I could. " Whenever he obsesses about returning to play, he tries to sleep, hoping that when he wakes up, things will be better. He knows he won't ever play pro basketball again. He knows he's got to quiet these drives, to find a way to live the life he worked so hard to create, to be still. But he can't. A common word used to describe Jordan is "rage." Jordan might have stopped playing basketball, but the rage is still there."
He's a money icon and a success icon and a fashion icon and an icon icon. He's also a misery icon. It's not hard to see how someone can fall into these habits. It's an easy trap to slide into. Helen Rubin in an article in Fast Company magazine put it like this.
"Of all the subjects we obsess about…success is the one we lie about the most–that success and its cousin money will make us secure, that success and its cousin power will make us important, that success and its cousin fame will make us happy.  It's time to tell the truth:  Why are our generation's smartest, most talented, most successful people flirting with disaster in record numbers?"

"People are using all their means to get money, power, and glory–and then self-destructing.  Maybe they didn't want it in the first place!  Or didn't like what they saw when they finally achieved it." Helen Rubin
This is going to sound strange, but I have different goals for my life than what I see in Michael Jordan. (That's probably good as a 59-year-old landlocked white guy). I want to enjoy my life. My goal is that the people around me love me and not fear me. I want to experience peace and contentment. I'm guessing that Michael Jordan probably has similar internal goals. (I put that in there just in case Michael reads this article. P.S. I loved you in The Last Dance). If your goals are similar to mine we need to choose a different icon. In Colossians 1 we are presented with an alternate icon.
The Son is the image of the invisible God, the firstborn over all creation. Colossians 1:15. The Greek word for image is εἰκών or eikṓn.
When you look at the definition of icon you can see that Jesus is a perfect match.
Icon= a person or thing widely admired especially for having great influence or significance in a particular sphere. That leads us to point one
The first definition of icon was a picture or statue or carving of Jesus. He is the original icon. The cross which would be considered the icon representing Jesus is the most recognizable symbol in the world. I'm not suggesting we follow Jesus as an icon because he's popular or recognizable. We should choose this icon because he can take us from good to great in all the categories that we long for. Look at the list of traits that following this icon can lead us to.
As God's chosen people, holy and dearly loved, clothe yourselves with compassion, kindness, humility, gentleness and patience. Bear with each other and forgive one another if any of you has a grievance against someone. Forgive as the Lord forgave you. And over all these virtues put on love, which binds them all together in perfect unity. Let the peace of Christ rule in your hearts, since as members of one body you were called to peace. And be thankful." Colossians 3:12-15
This is what we get when we set focus on the right icon. We get compassion and kindness and gentleness and patience and forgiveness and unity.
This icon gives us love beyond measure.
We get an inner peace that leads to peaceful relationships. When we follow this icon we are thankful. Grateful for all that he has done for us.
Our culture puts in front of us so many different kinds of icons that we can follow. They are business icons and finance icons in Hollywood icons. Generally speaking most of these people are great icons in one area and not so great in another. They may be a great business icon but a train wreck at home. They might be amazing at sports but their personal life is a dumpster fire. Might be a legend on the screen but miserable in marriage.
It's likely that the icon you revere most is not a Hollywood star or a professional athlete. My guess is the icon who threatens to take over the spotlight in your life is you. I tend to put myself at the center of my life and when I do that everyone around me suffers. Turns out I am a terrible icon.
Let me give you one more fact about Michael Jordan. Do you know what the people closest to Michael call him as a nickname to be funny? Yahweh. That's the Hebrew name for God. It's the code named used for Jordan by his security team.
Personal achievement and success lead to a sense that we are god.
It leads to this idea that our security rests in our wisdom, our strength, our performance. When I get to the place in my life where I think, "If only I can accomplish that I will be valuable. If only I can reach this financial goal I will be okay. If only I can reach a certain plateau in my speaking then people will value me." When I'm in that spot in my life I might as well call myself Yahweh too.
Have you set goals for your life and and in your pursuit of them find yourself drained?
Have you already reached that lofty tower and have found it empty?
Perhaps it's time to set a new icon at the center of your life.